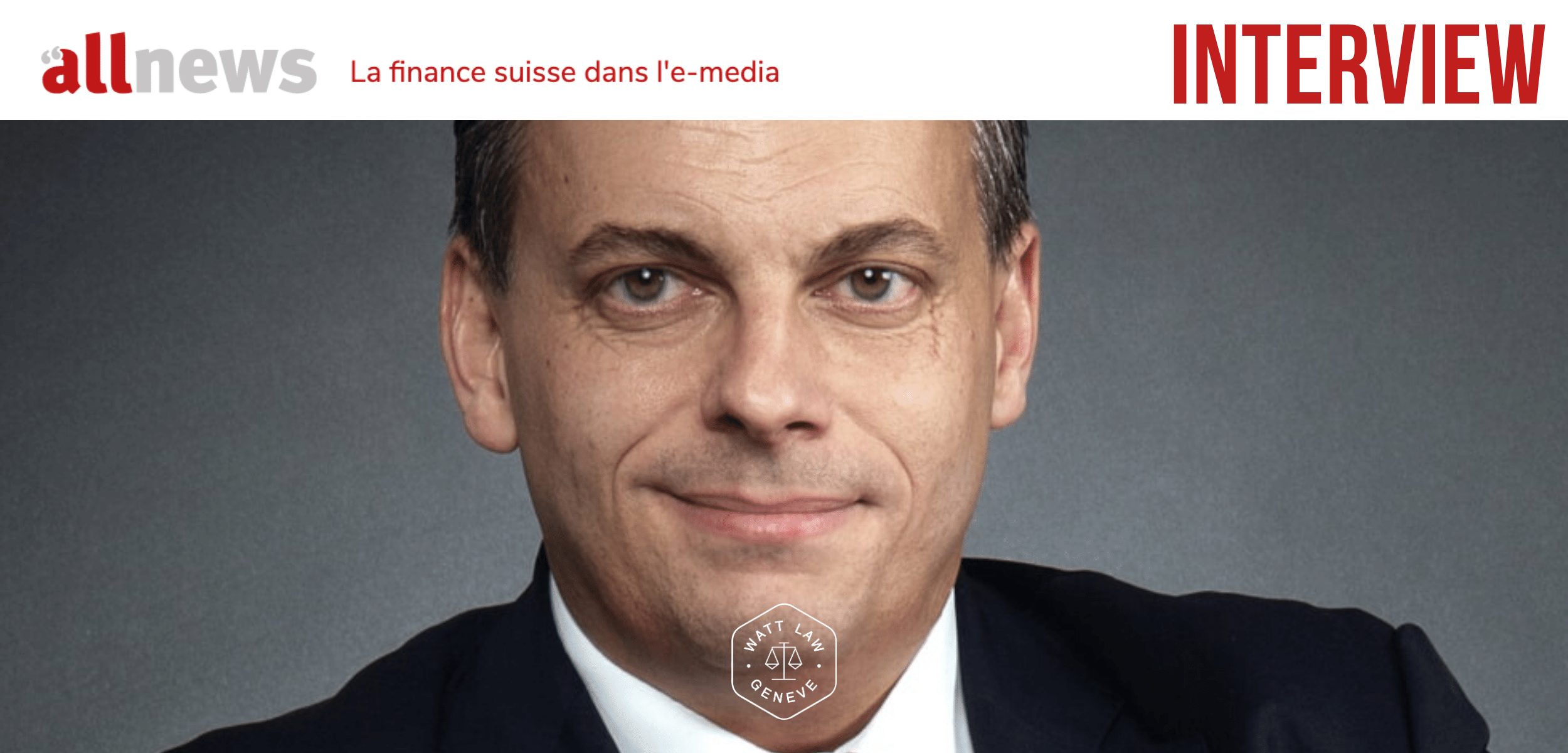 INTERVIEW | Avoiding disaster
If Swiss Small and medium businesses do not adapt quickly to the operational shock induced by COVID-19, they will disappear, warns Vincent Tattini.
According to the FSOI, companies with a maximum of 250 employees account for 99.7% of companies and 67.6% of jobs in the Confederation. If they do not manage to overcome the COVID-19 crisis, in particular by familiarizing their employees with new ways of working, they will not survive, despite obtaining the financial aid released by the Confederation. Interview with Vincent Tattini, founder of Watt Law, expert in consulting.
What is the concrete impact of COVID-19 on Swiss SMEs?
As of March 16, many companies have seen their activity fall by up to 80% overnight. A large number have even been forced to cease all activity at least until April 19, a date that already appears, in the light of current events, unrealistic for a recovery. The consequences for businesses are of three kinds. First, economic difficulties, with loss of income, cash flow complications, delays in receivables, supply problems, being unable to sell the goods and stocks of perishable foodstuffs permanently lost, unproductive employees, etc. Secondly, organizational difficulties, with interruptions in the urgency of operations, the implementation of protective measures for customers, teleworking… Thirdly, governance difficulties.
"I am afraid that at the end of the crisis we will not only count the deaths in hospitals, but also in the commercial register."
In the space of a few hours, entrepreneurs, like employees, found themselves in a situation of "crash test" of autonomous and collaborative management, while many of them have never been prepared for it and the digital transformation of companies and their culture is still, for a majority, only embryonic. And this, not to mention that many boards of directors find themselves totally overwhelmed by the situation and disarmed to manage such a crisis over time.
If some service providers seemed to be doing well at first – e-commerce, IT services, delivery companies – they are now facing particular difficulties: exhaustion of employees, absenteeism, congestion or delays in execution. No one is spared.
The exceptional financial aid put in place will not be enough to save companies. They represent 10% of the previous year's turnover, representing less than a month of operating cash while the limitations imposed by the Confederation will last at least 2 months, not to mention that the recovery will not happen overnight.
Thus, to survive and resume their activity after the confinement, companies must adapt now – organize, rethink for some their core business, otherwise the crisis will lead definitively to putting them down. I am afraid that at the end of the crisis we will not only count the deaths in hospitals, but also in the commercial register.
"First of all, it's about protecting what needs to be protected, employees of course, but also the production tool."
What steps do you advise them to take for what purposes?
First of all, it is a matter of protecting what needs to be protected, employees of course, but also the production tool, assets and securing supplies, contracts, sheltering what can be protected in order to guarantee continuity and allow recovery when it comes. Avoiding asphyxiation is the 2nd priority: it is imperative to identify the leading measures and to initiate as soon as possible the steps to obtain financial aid to stabilize and get financially secured.
At the same time, companies must rethink their organization: strategic thinking must be carried out on the reorganization of technological tools and resources. Measures in terms of human resources must be carefully studied in order to limit the wage burden on the company working to maintain jobs to retain the employee's know-how.
In addition, it is more than ever time to be creative to revive and maintain activity in an unpredictable and highly evolving economic context. Finally, it is essential to prepare now for the post-COVID-19 era and the "redistribution of the cards", analyzing new opportunities.
If restrictions and containment measures represent a constraint, they will also change consumption habits, as well as operating modes, thus presenting new opportunities: development of teleworking, mobility modification, communication tools, new modes of consumption… There will therefore be a "before"and an "after" COVID 19 in the professional world.
"It is likely that 'historical figures' will not survive, while small or new actors will emerge."
Do you think the current circumstances will have an impact on bankruptcies?
It is far too early to predict the effects of the epidemic on the number of bankruptcies, especially since the Confederation and the cantons are doing everything they can to help companies financially. Since the Confederation has decided to suspend prosecution and bankruptcy proceedings to prevent companies from finding themselves in irremediable situations, they are for the moment "protected".
But no one knows what the post-COVID-19 landscape will be, or the accompanying measures that will be put in place. That being said, we can nevertheless foresee, in the coming weeks, an increase in amicable settlements of debts, creditors being more inclined to negotiate with their debtors in order to free up liquidity as quickly as possible, even if it means renouncing part of their claim.
What about merger operations-acquisition?
The epidemic will lead to a redistribution of the cards. It is likely that "historical figures" will not survive, victims of their inertia, while small or new actors will emerge. New modes of operation as well as changes in consumption habits will lead to an overhaul of certain sectors of the economy. Outsourcing or, conversely, the integration of services and/or production tools, will serve as a lever for optimizing companies' activities. This will most likely result in movements of funds in the corporate market, including very good acquisition opportunities.
The consolidation of some sectors could probably accelerate. The epic nature of a situation where we fight an invisible enemy by videoconference would have everything of a funny fiction if it had not become our new professional reality, that of a 21st century digitized and in search of new landmarks, in a dislocated economic and political context, but full of opportunities to change our society.
In other words, at the end of this COVID-19 crisis, humanity will have an appointment with itself.
Download the PDF of the article